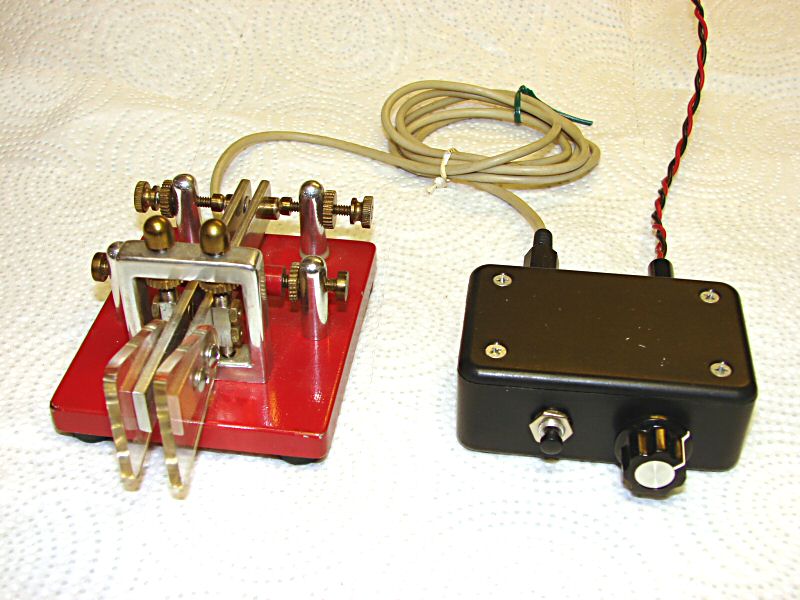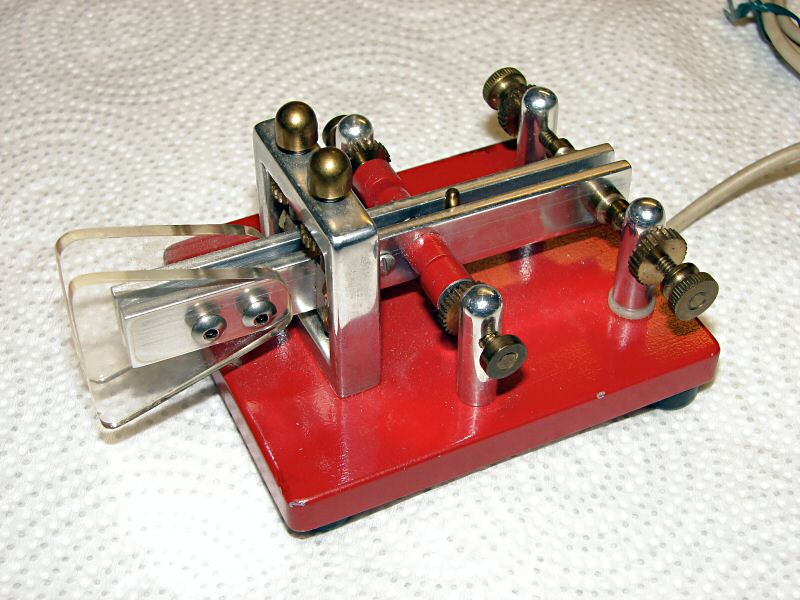 Adjustable point bearings on paddle arms for zero friction movement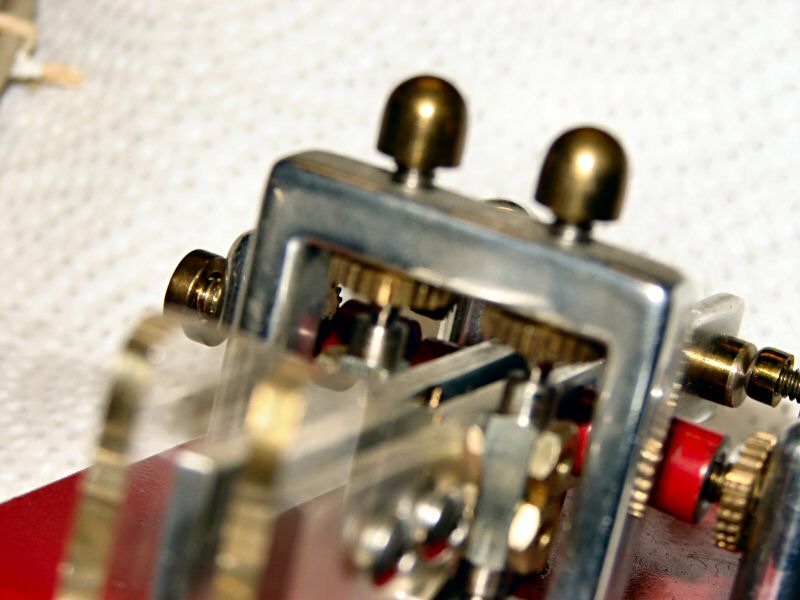 Fully adjustable Magnetic Repulsion restricts paddle arm movement, no springs here!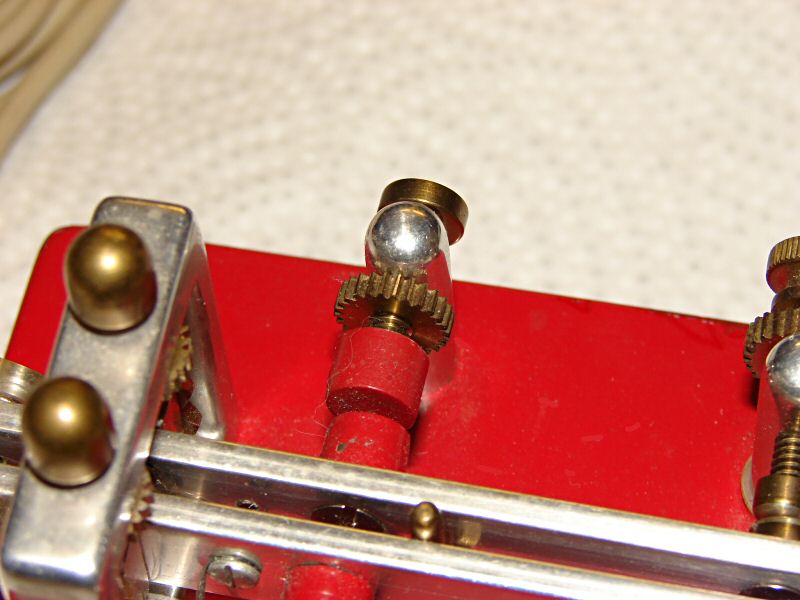 Coin Silver contacts brazed to the brass terminals for bounceless operation.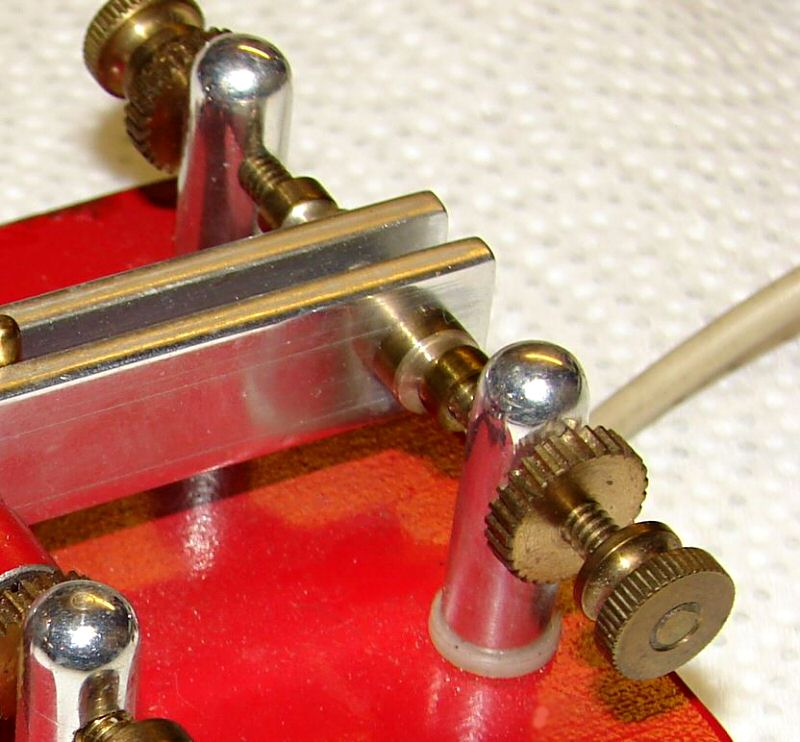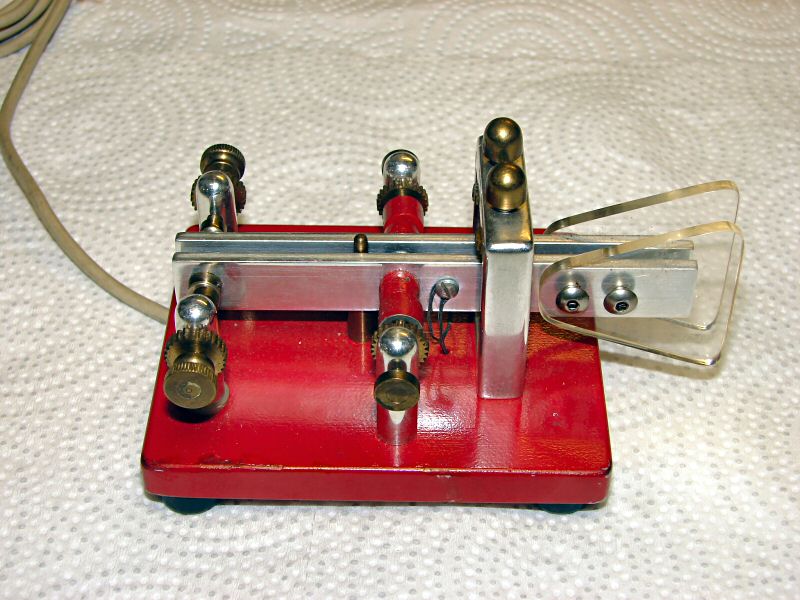 Only two controls on front - Tune Button and Speed control.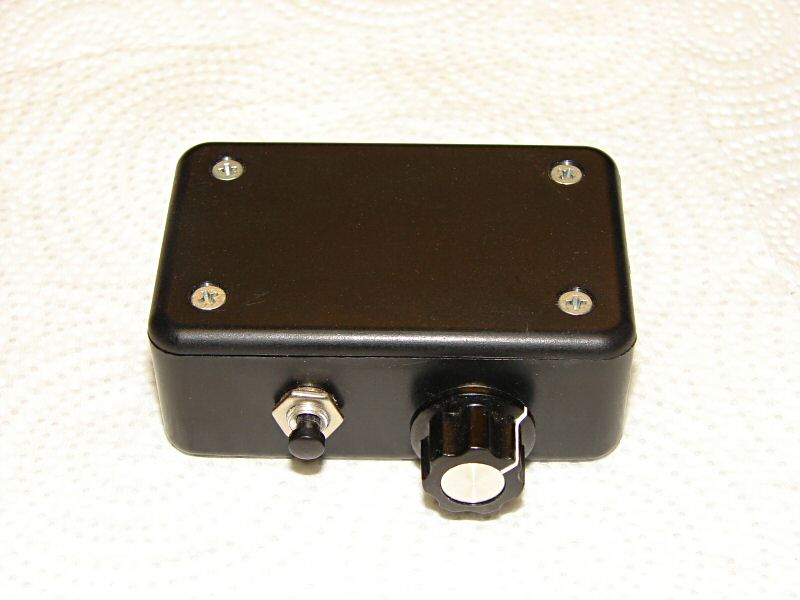 Jacks on back: 12VDC (center +), Keyer out, Key in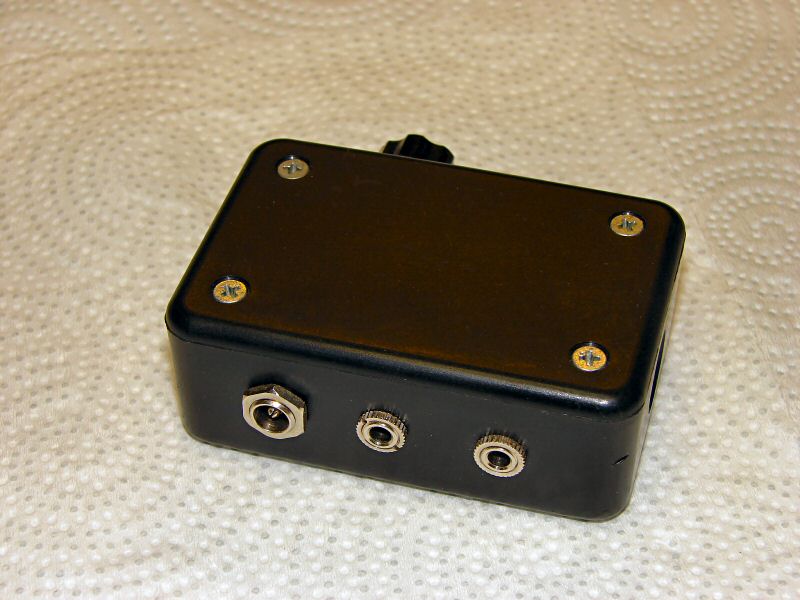 PLEASE NOTE NO POWER SUPPLY IS PROVIDED
Any 12V 10ma Power Supply will do
Actually, less than 1ma drain as I remember . . .
I used to have a 12V Gel Cell that powered my entire QRP Field trip stations.
There was a 12V connector "tree" that powered all of the equipment.
Please watch for more Xceivers and what-not to follow.
All of this equipment Hand-Made by K4EAA (when he was younger!)
Return To K4EAA Sales Page